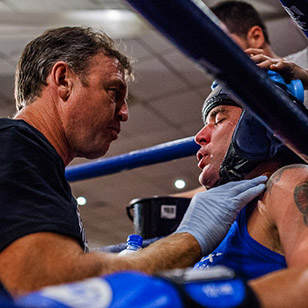 About Glovebox
Glovebox prides itself on catering to all levels of fitness, it is our aim to in-still discipline, confidence, self-esteem, and a sense of pride in the way people present and express themselves. We are family friendly and provide training to all ages, so whether you're a beginner or a professional you will always feel welcomed.
Glovebox was established in 2006, by Paul Anderson, he was a former N.S.W light heavyweight champion, and was mentored by former Olympic Boxing Trainer Charlie Smith. Paul has been involved in the boxing industry for the past 25 years, and in that time he has worked with many elite sports people, and has the knowledge and training skills to provide you with a great boxing experience.
Our classes include technical drills, short circuit training, weight training concentrating on body toning, weight loss and conditioning and stretching. Join our amazing classes with one of the best boxing trainers on The Northern Beaches. Our aim is to give people the training they want, whether they are young, old, beginner or professional.